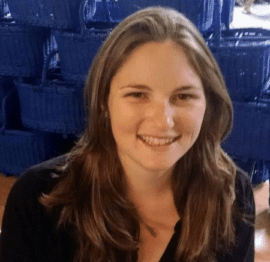 Nicole Moldovan
Director, Lymba
As part of Lymba's executive team, Nicole helps companies implement actionable AI programs to extract value from their documents, contracts, chat logs, reports, and text repositories with sophisticated Natural Language Processing tools. A Fintech thought leader and experienced IT program manager, Nicole has focused her career on digital transformation for banking and insurance firms. She's pleased to participate in the Knowledge Graph Conference and support her alma mater, Columbia University.
2020 Product Demo: Boost Your Graph with Semantic NLP
Knowledge Graphs offer speedier performance, dynamic mapping, and insightful data connections. However, accessible data is either already structured and the tools are limited for extracting data from text. Lymba solves this problem with its proprietary K-Extractor™ NLP pipeline which extracts knowledge from any text source and converts the data in semantic RDF triples. This demo will cover extracting information from natural language in M&A text, using an ontology to configure the NLP pipeline, resulting in the population of a graph store, and subsequent natural language querying. The additional layer of semantic analysis of text data enriches the graph with many more connections than exist in existing structured sources.
View the complete product demo in the
KGC media library
.