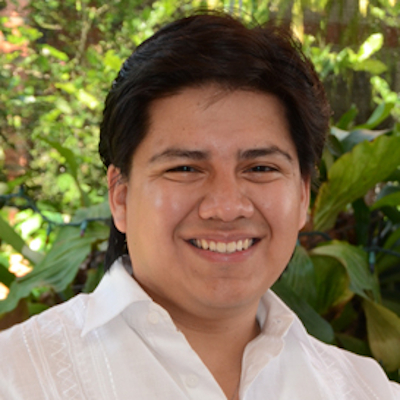 Juan Sequeda
Capsenta
Juan F. Sequeda is co-founder of Capsenta, a spin-off from his research, and Senior Director of Capsenta Labs. He holds a PhD in Computer Science from the University of Texas at Austin.

As an entrepreneur, Juan's goal is to help customers use Knowledge Graphs as a bridge between complex data sources and the domain experts who need to use the data to answer everyday business questions. Juan wears many hats: product manager, technical lead, business development and strategy, and works with customers to understand their problems and translate those problems back to science.

As a scientist, Juan's goal is to reliably create knowledge from inscrutable data. His research interests are on the intersection of Logic and Data for (ontology-based) data integration and semantic/graph data management. Juan is the recipient of the NSF Graduate Research Fellowship, received 2nd Place in the 2013 Semantic Web Challenge for his work on ConstituteProject.org, Best Student Research Paper at the 2014 International Semantic Web Conference and the 2015 Best Transfer and Innovation Project awarded by Institute for Applied Informatics. Juan is on the Editorial Board of the Journal of Web Semantics, member of multiple program committees (ISWC, ESWC, WWW, AAAI, IJCAI). He was the General Chair of AMW2018, PC chair of ISWC 2017 In-Use track and co-creator of the COLD workshop (7 years co-located at ISWC).

Juan has served as a bridge between academia and industry as the current chair of the Property Graph Schema Working Group, member of the Graph Query Languages task force of the Linked Data Benchmark Council (LDBC) and past invited expert member and standards editor at the World Wide Web Consortium (W3C).


Designing and Building Enterprise Knowledge Graphs from Relational Databases in the Real World: A tutorial


Knowledge Graphs are fulfilling the vision of creating intelligent systems that integrate knowledge and data at large scale.

We observe the adoption of Knowledge Graphs by the Googles of the world. However, not everybody is a Google. Enterprises still struggle to understand their relational databases consisting of thousands of tables, tens of thousands of attributes and how the data all works together. How can enterprise adopt Knowledge Graphs successfully to address Data Integration and Business Intelligence needs, without boiling the ocean?

This tutorial will chronicle the obstacles encountered and lessons learned by Capsenta when deploying Knowledge Graph technologies with enterprise users in domains such as E-commerce, Oil & Gas and Life Science. The tutorial will also present a step by step methodology to design knowledge graph schemas and mappings. Furthermore, we will cover different types of relational database to graph mapping patterns. The content of this tutorial is applicable to knowledge graphs being built either with Property Graph or RDF Graph technologies. The audience will takeaway concrete steps on how to effectively start designing and building knowledge graphs that will be widely useful within their enterprise.