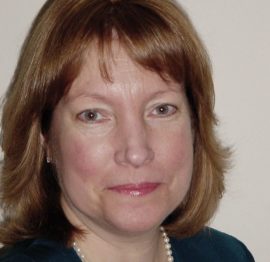 Elisa Kendall
Thematix Partners LLC
Elisa F. Kendall is a Partner in Thematix Partners LLC and graduate-level lecturer in computer science focused on data management, data governance, knowledge representation, and decisioning systems. Her consulting practice includes business and information architecture, knowledge representation strategies, and ontology design, development, and training for clients in financial services, government, manufacturing, media, pharmaceutical, and retail domains. Recent projects have focused on use of ontologies to drive natural language processing, machine learning, interoperability, and other knowledge graph-based applications. Elisa represents knowledge representation, ontology, information architecture, and data management concerns on the Object Management Group (OMG)'s Architecture Board, is co-editor of the Ontology Definition Metamodel (ODM) and Languages, Countries, and Codes (LCC) standards, and a contributor to a number of other ISO, W3C, and OMG standards, including the Financial Industry Business Ontology (FIBO). Prior to joining Thematix, she was the founder and CEO of Sandpiper Software, an early entrant in the Semantic Web domain. Earlier in her career she was software development manager for Aspect Development, and before that a ground systems data processing engineer for Lockheed Martin. She holds a B.S. in Mathematics and Computer Science from UCLA, and an A.M in Linguistics from Stanford University.
2020 Talk: Using FIBO: A Use-Case Driven Cooks Tour
The Financial Industry Business Ontology (FIBO) has matured in significant areas over the last few years, but until recently there were few examples to help users understand how to interpret it and build it into their own knowledge graphs. Since early 2019, the FIBO development team has been focused primarily on use cases to address the steep learning curve:
How to represent businesses and incorporate data about them that is publicly available, such as identifiers, locations, ownership and control information and other details from the Global Legal Entity Identifier Foundation (GLEIF), Open Corporates, state and government registries, etc.,
How to use that information to investigate counterparty relationships,
How to build on that baseline to represent securities (stocks, bonds, etc.) issued by these organizations,
How to leverage those securities to represent the components of an index and track index performance, such as the Dow Jones Industrial Average,
How to use this information to represent more complex derivative instruments. In this talk, we will take a quick cook's tour through some of the more basic use cases and related ontologies. The approach that FIBO has taken to build a use case stack that can be used to demonstrate the value of knowledge graphs translates well to most domain-specific projects. The use cases, ontologies, and reference and example data are all publicly available and open source. While some of the work is still underway, the basic building blocks are in place. Conference participants can download and try them, and the cook's tour is intended to provide enough of an introduction to help make that feasible.
View the complete talk in the
KGC media library
.