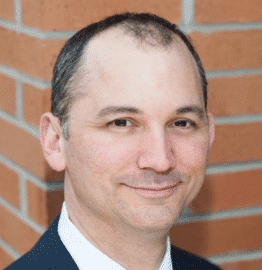 David Kamien
CEO, Mind-Alliance Systems
David Kamien is the founder and CEO of Mind-Alliance Systems (www.mind-alliance.com) where he leads the company's efforts to deliver AI-powered software systems and research services that help clients make better decisions and work smarter. David Kamien is an author and inventor with unique expertise in improving information sharing and collaboration within and between organizations. David has a law degree from the College of Law and Business and a B.A. from the Hebrew University of Jerusalem.
2020 Talk: How Knowledge Graphs Will Help Law Firms Win Business and Serve Clients Better
Law firms are starting to build knowledge graphs to power next-generation marketing and business development applications that efficiently integrate data and help deliver the most important intelligence insights to the right people sooner. These systems help firms spot opportunities sooner, author higher-value client alerts, and foster cross-selling and RFP responses. They also enhance the ability of law firms to analyze the relationships between markets, clients, matters, lawyers, and practices to spot growth opportunities. This talk will explain the challenges and benefits of bringing knowledge graphs to the legal services market.
View the complete talk in the
KGC media library
.