#KGConference 2022 May 2-6, 2022
The Knowledge Graph Conference
"KGC is like the drumbeat of the industry"
5 days of programming devoted to knowledge graph technologies changing the world. Taking place on the beautiful Cornell Tech campus and globally online.
About Cornell Tech
The Cornell Tech campus is New York City's world-class tech destination. A thriving and inclusive community, a humming center of creative thinking, and a crossroads of research, education, and innovation: the Big Apple's tech sector finally has a proper home.
Subscribe for Email Updates
Testimonials
What attendees are saying about KGC
Conference Schedule
May 2-6, 2022
On the beautiful Cornell Tech Campus (May 2-5) and globally online (May 2-6).
1-st
day
May 2nd 2022
Workshops and Tutorials
Monday, we kick off the week with a number of workshops and tutorials. We organize workshops and tutorials to progress a number of Tech4Good themes, targeting objectives such as the United Nations Sustainable Development Goals (UNSDG).
Tuesday, we conclude the second and final day of workshop and tutorials. Take advantage of learning about new tools and techniques from experts in the field in hands on workshops and tutorials. All workshop and tutorials are available on demand with free and paid options in our video library (KGC Video Library).
2-nd
day
May 3rd 2022
Workshops and Tutorials
3-rd
day
May 4th 2022
Main Conference
Wednesday, we begin the main conference programming. With over 40+ sessions, the ability to build your own schedule and rewatch any session on-demand, you will be sure to have a program customized just for you.
Thursday, marks the second day of the conference and the end of the In-Person conference experience. We have prepared another day with over 40+ sessions dedicated to exploring how experts are driving adoption across a multitude of industries, not limited to financial services, healthcare, supply chain, manufacturing, e-commerce, and pharmaceuticals.
4-th
day
May 5th 2022
Main Conference
5-th
day
May 6th 2022
Main Conference
Friday, we will be extending the conference program to accommodate special segments on tools and demonstrations in the Knowledge Graph space. We will have dedicated networking events as well to ensure you have multiple opportunities to meet with potential peers and colleagues from other organizations and disciplines.
A Word from the Program Chair
"This 4th edition of KGC will be the largest ever with over 75+ outstanding presentations showcasing the best of knowledge graphs. Join the conversation online or in New York City to discover everything you always wanted to know about this fabulous technology."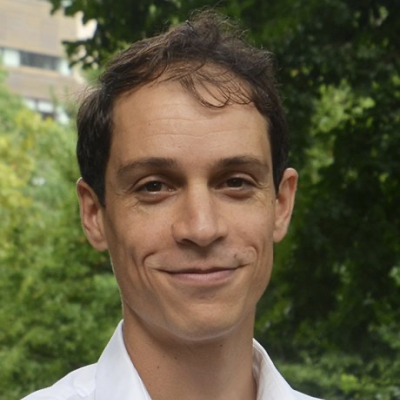 Francois Scharffe – Program Chair
Why Attend?
We have curated presentations from over 100+ of the worlds' leading minds in the knowledge graph space. With 5 days of rich and diverse programming you are certain to find and learn about something that interests you. All tailored to your taste, live and on-demand.
Frequently Asked Questions
Given this is a hybrid event that is taking place during some incredibly complex times, we would like to address some of your questions and concerns in an easy to read format.