The Knowledge Graph Conference 2022 May 2-6
Join the world's leading companies at KGC 2022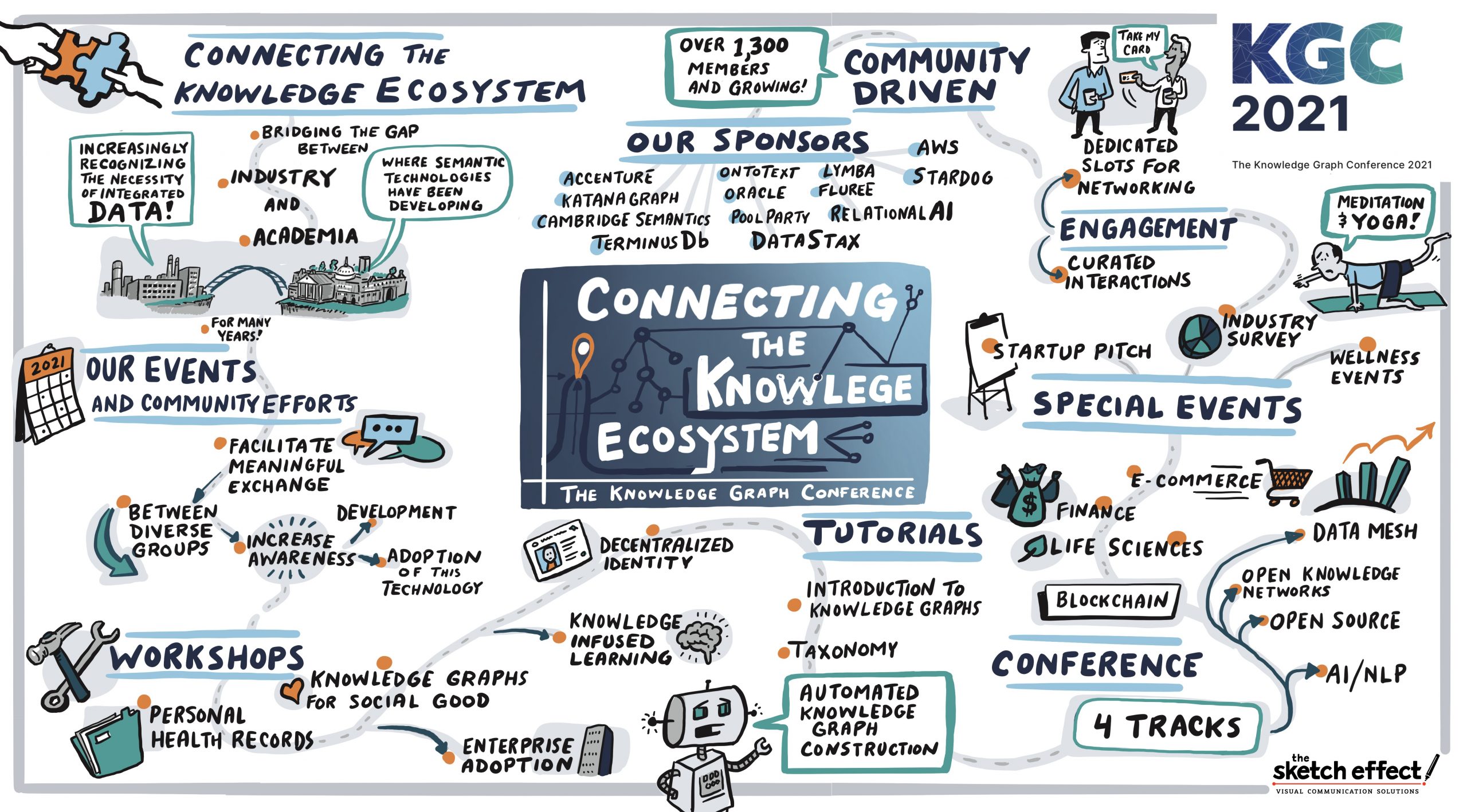 MAY 2-6, '22
Whether it's Accenture, AWS, Ontotext, or Tigergraph something about KGC works for our global partners.
Join them this May.
List of partners for KGC 2022
Platinum Sponsors
Gold Sponsors
Silver Sponsors
Bronze Sponsors
Virtual Sponsors
Media Partners
Why partner with The Knowledge Graph Conference?
At The Knowledge Graph Conference, we gather the founders and CEOs of technology companies, fast-growing startups, policymakers, and heads of state to connect the dots. As a partner, you can help us make those connections. Talk to our team about how KGC can help your company meet its goals.
Brand awareness
Introduce yourself and your organization to the world using KGC as a platform.
Thought Leadership
Show the world why you are the go to organization in your industry.
Networking Opportunities
Make the connections that matter most. Meet experts, hires, and business partners.
Lead Generation
Get in touch with people who are most interested in your product.
Testimonials
What attendees are saying about KGC
Get in Touch